All the game needs now is Mayor Mike Bloomberg proclaiming November 30th 2010 Disney Epic Mickey Day or something like that. This party's going to be huge, no doubt - hope the weather's nice and bright on launch day and there's some Disney Epic Coffee for those Disney Epic Tired Parental Units who've gotten their Disney Epic Kids out of bed and into the Disney Epic Spirit of things that early in the AM. Info below the jump.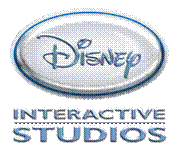 A CELEBRATION FIT FOR A HERO SET TO PAINT TIMES SQUARE FULL OF HOLIDAY CHEER AS DISNEY EPIC MICKEY LAUNCHES FOR THE WII™ CONSOLE ON NOVEMBER 30, 2010
Video Game Launch Commemorating 80 Years of Rich Disney History and Mickey Mouse's Heroic Leading Role to Take Place at New Disney Store in Times Square
November 18, 2010 – Disney Interactive Studios today announced that the launch of Disney Epic Mickey, one of the most anticipated video game titles for 2010, will commence with an exclusive consumer event at the new Disney Store in Times Square. Fans will have an opportunity to purchase one of the first copies of the game in a celebration highlighting Mickey Mouse's starring role, as well as Oswald the Lucky Rabbit's first appearance in a new Disney story since 1928.
The new Disney Store located in Times Square will open its doors early at 7:00 a.m. on November 30th to allow New York residents to be some of the first to own the new Disney Epic Mickey video game. Renowned game designer, Warren Spector, will be on hand as consumers purchase the game, along with special celebrity guests.
Consumers will be entertained as they wait in line with custom sketch drawings from Disney Epic Mickey game artists, music from the game, "Tales of Wasteland" Disney Epic Mickey Digicomics, gameplay contests and many more surprises.
"Mickey Mouse is the world's most recognizable character," said Warren Spector, general manager and creative director, Disney Interactive Studios' Junction Point. "It seems fitting to have a celebration of this magnitude to highlight his starring role in the Disney Epic Mickey video game, as well as his first meeting with his long lost half-brother, Oswald the Lucky Rabbit."
Disney Epic Mickey is an action-adventure platforming game for the Wii console that sends Mickey Mouse on an epic journey of discovery and redemption. As Mickey, the player is propelled into Wasteland, an alternate world made up of Disney's long forgotten characters and attractions, and is given the power to wield paint and paint thinner to dynamically change the world while determining Mickey's path to becoming an epic hero.
Through the use of this unique paint and paint thinner, the key components of animation and Mickey's tools for impacting his world, players will have the ability to shape how the story unfolds as they discover the concept of "Playstyle Matters" – an innovative style of gameplay created by Disney Interactive Studios' Junction Point, led by industry luminary Warren Spector, where players creatively tackle different challenges in the world to explore all the possibilities and storylines – but with consequences for their chosen actions.
Disney Epic Mickey will also mark the first time that Oswald the Lucky Rabbit has appeared in a new Disney story since 1928. Walt Disney's first beloved cartoon character, Oswald once starred in 26 cartoons and is regarded as one of the most popular silent cartoon characters of the 1920's. Disney eventually lost the rights to Oswald the Lucky Rabbit due to a clause in a contract with cartoon distributor, Universal. In February 2006, The Walt Disney Corporation was able to regain rights to Oswald, bringing him back to the home of his creator. The launch of Disney Epic Mickey is expected to bring to light his past cartoon star status.
Disney Epic Mickey will be available exclusively for the Wii™ console on November 30, 2010.